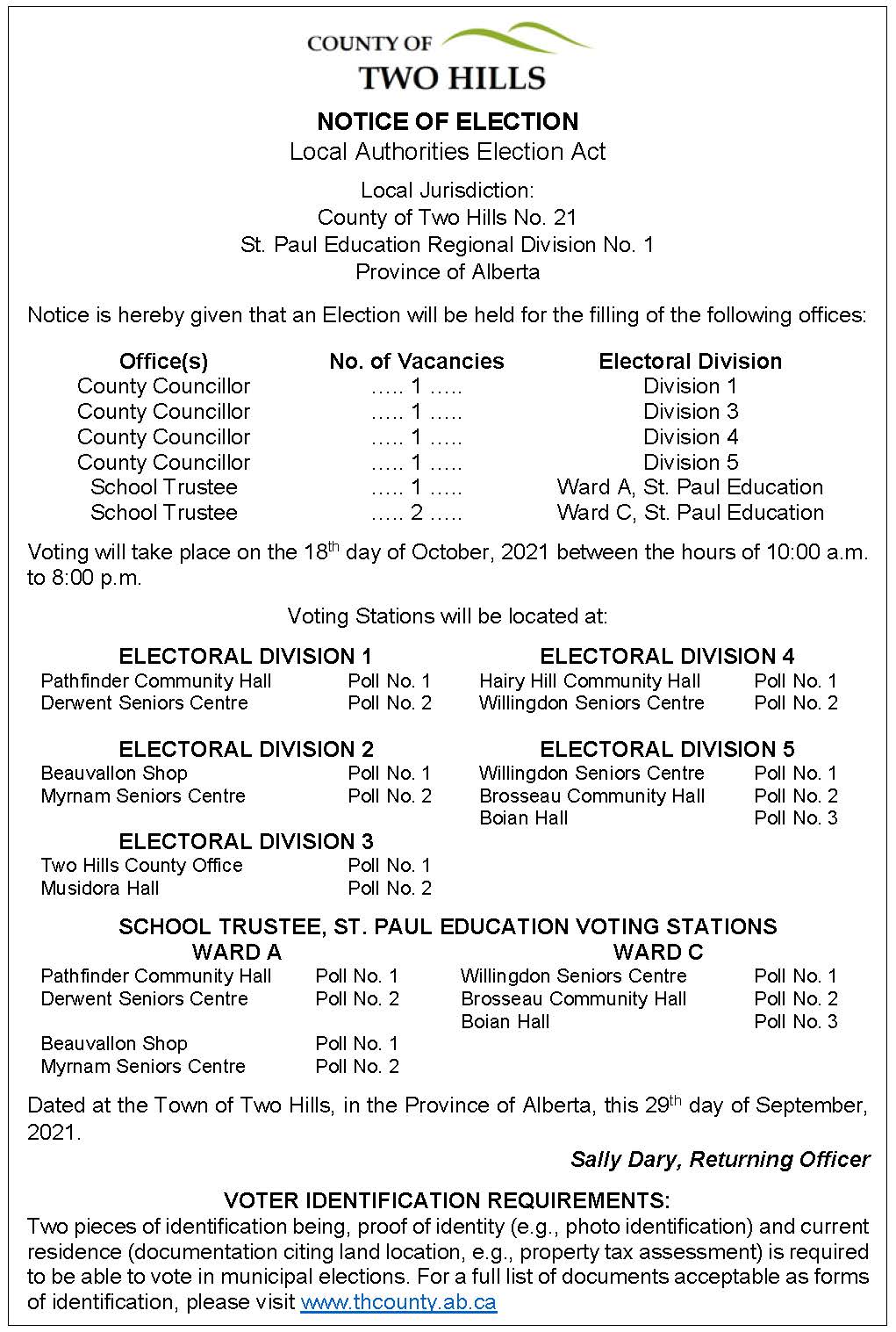 2021 MUNICIPAL ELECTION
OFFICIAL NOMINATION LIST
Please be advised of the following Nominated Candidates for the County of Two Hills No. 21 - 2021 Municipal Election, being:
DIVISION 1
Don Gulayec
Lawrence Bykowsky
DIVISION 2
Murray Phillips - Acclaimed
DIVISION 3
Diane Beveridge
Darrel Kuzio
Dianne Saskiw
Jason Bast
DIVISION 4
Sebastien Dutrisac
Elmer Clark
DIVISION 5
Trevor Hnatiuk
Elroy Yakemchuk
Shelley Stefaniuk
The 2021 Municipal Election shall take place Monday, October 18, 2021, having an Advanced Vote for the same on Thursday, October 7, 2021.
ROAD CONSTRUCTION & CLOSURES
(as of Septemner 15, 2021 at 9:00 a.m.)
Please be advised that:
RR 140 between Hwy 645 and TWP 562 will be UNDER CONSTRUCTION for approximately 2-weeks, weather permitting, for road base construction.
---